Temporary Fence Hire
When you need a reliable service with a professional job done every time – MCG Temp Fence make it happen easily and effortlessly.
From Construction, Residential, Civil Works, Demolition, Roading or Events – we have the solution and fence system for you.
Metre after metre, kilometre after kilometre we install temporary fencing for all jobs and all sites and across all sectors.
We can provide dedicated vehicle entrances and dedicated pedestrian access points. We supply and install bracing where required and can offer advice on ensuring a site remains safe and secure at all times.
We offer a range of temporary fencing panels to suit various applications and to meet your needs.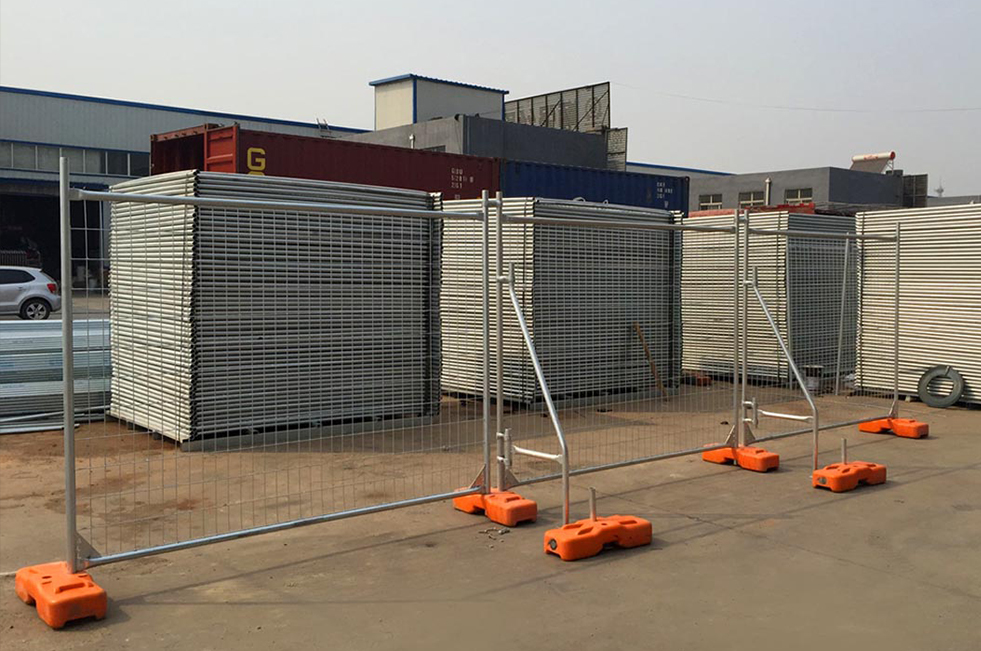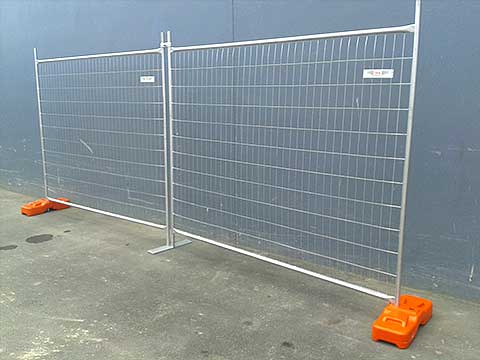 Construction Temporary Fencing
6ft high fence panels complete with feet, clamps and braces when required.
This is a complete temporary fencing system.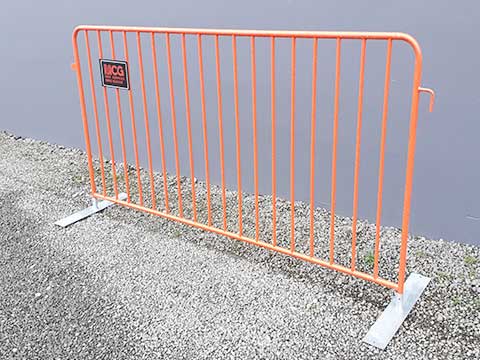 Crowd Control Barriers
We offer a range of 1.1m high panels for Civil Works, pedestrian management, roadworks and traffic management.
Any site or event where low fence panels will provide a confined and safe site for easy working conditions and excellent public safety.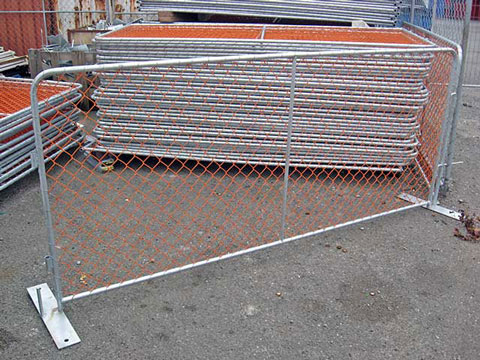 CONSTRUCTION BARRIERS
Our Construction Barriers are ideal for Civil Works, open trenching, roadworks, drainage work and so much more. Ideal when you need a quick and effective solution to maximise the safety of your work site.
Our Construction Barrier comprises an orange chain-mesh infill wired to a galvanised frame and attached with couplers and flat steel feet.
Barrier Size is 2.5mL x 1.1m H.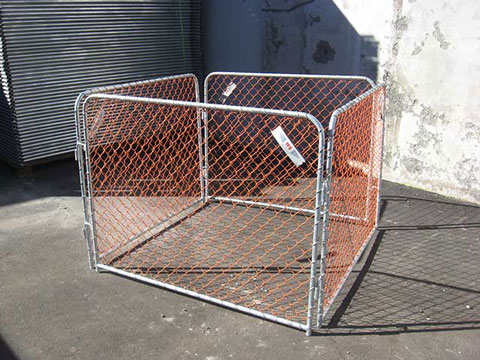 Trench-End Panels
Trench-End panels are a specific smaller panel designed for use around utility upgrades to power services and micro-site excavations.
Panel size is 1.4m wide x 1.1m high for compact site works and to ensure minimal intrusion onto public spaces. Used by utility providers, underground services and cable placement providers e.g. fibre, water meter upgrades.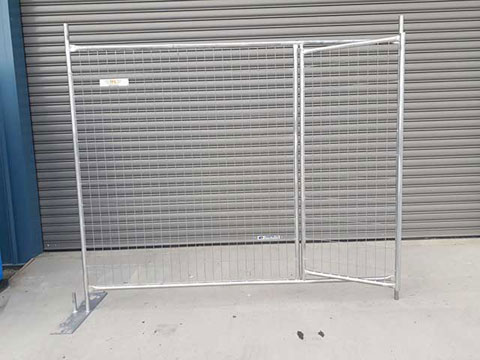 Pedestrian Gate Panels
Our customers love these – a standard temporary fencing panel with a built-in gate.
Ideal for creating a single point of entry/exit for pedestrians.
Ideal on large building sites or where you need to control access without the remainder of temporary fencing being interfered with.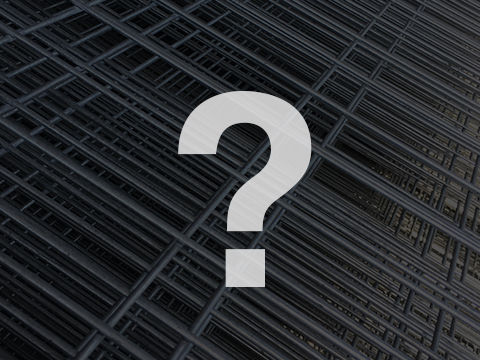 Looking for something else?